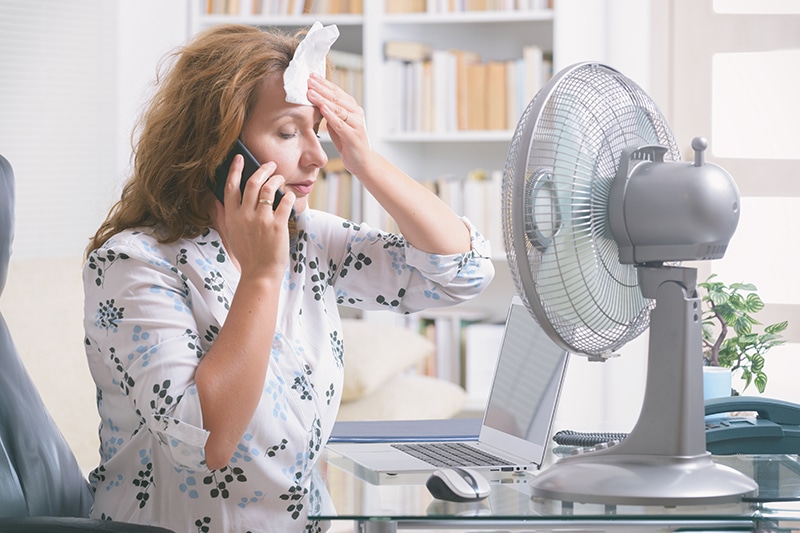 Sometimes, life moves incredibly fast. You could have sworn you just bought your air conditioner. But lately, it doesn't seem to be working so well. You check the box and are shocked to find out you've had it for a decade. Where did the time go?
The shelf life for a well-maintained central air system is typically 10 to 15 years. We emphasize "well-maintained." Replacing your filter monthly and seasonal maintenance is crucial for a long-lasting air conditioner.
Before shopping for a new unit, let your Kendrick Heating & Air specialist perform an honest assessment to see whether AC replacement or repair would be more cost-effective. That way, you're guaranteed the maximum mileage from your current one.
If you decide it's time to upgrade to a new cooling system—you're in luck. Air conditioners have become much more efficient in the past five years, thanks to new industry advances and stricter energy standards. Replacing your decade-old unit could save you up to 50 percent on your monthly utility bill, according to an analysis by the US Department of Energy (DOE). We're proud to bring the latest and greatest technology to California homes and businesses.
We know finding the right HVAC technology for your household is no light decision. Whether it's a new cooling system, heat pump, or furnace, Kendrick Heating & Air strives to make the process simple, transparent, and friendly. Call us today for a free consultation—we want to help you find a product that suits your home perfectly. 
Four Signs Your AC Needs Replacement
1. Higher Electric Bills 
You've been extra careful to shut off the lights when you're not using them—what gives? Unfortunately, it could be your AC. As an air conditioner's internal components age, they begin to slow down. Key parts like the evaporator coils and blower may be failing and using up more electricity as a result.
2. Inconsistent Cooling
Do some rooms feel still warm, no matter how many times you tweak the thermostat? Sometimes, old systems have weaker cooling power, leaving hot patches in some areas of your home. This could also indicate a problem with your air ducts, so be sure to have a specialist check it out.
3. Humidity Problems
On a humid California day, the evaporator removes moisture from the air in your home, converting it to water. In addition to making your living space more comfortable, it improves indoor air quality (IAQ). However, a failing AC may provide inadequate humidity control. This opens the door to mildew and mold growth. It can also harm wood surfaces. 
4. Frequent Repairs
Have you had multiple repairs performed in one year? Constant repair costs can add up quickly and may cost more than replacement in the long run. If your unit is older and needs frequent fixing, a new system may be more cost-effective.
Kendrick Heating & Air's team of certified experts is on call, ready to assist with your Rocklin, CA home needs. Call us today at 916-252-4822 or request service online.